Taping / Bracing

Physiotherapists are experts at taping techniques and also at recommending braces if and when necessary.

Tape


Rigid sportstape is used commonly in healthcare. It is used to support and protect a joint after a ligament tear or sprain, when the joint is slightly unstable. It is also used to stabilize or immobilize an area of the body to reduce or avoid pain. It can also be used to guide a part of the body into a correct position if it has adopted an incorrect position due to muscle imbalance or injury.

Flexible tape (such as Rocktape or Kinesiology Tape) can be used to encourage weak muscles to engage and contract at the correct time. This may be beneficial in times of training or playing sport post-injury or surgery.

Tape is applied directly onto the skin. If someone has an allergy to tape, a special spray or wipe is used to create a protective barrier on the skin prior to applying the tape.

Taping can be used to:
Support the ankle and protect the injured ligament after an ankle sprain
Guide and support the kneecap (patella) in instances of anterior knee pain
Hold the lower back in a protected pain-free position in instances of acute pain
Support and protect the shoulder after dislocation or injury
Support and protect a dislocated or sprained finger or thumb
Support the knee after a torn or sprained ligament
Support the foot arch to relieve heel pain in plantar fasciitis
Unload tendons in instances of tendonitis
Many other instances
Braces


Braces are often used to protect a joint or a bone while it is healing after an injury such as a fracture or a ligament or tendon tear. They are also used commonly after surgery to protect the operated area and allow the repair to heal properly.

Braces can also be used to support a part of the body and prevent it from moving into a dangerous position which could lead to injury.

A brace can often be used instead of a plaster cast and this allows a patient to remain mobile and active while still protecting the damaged/operated area.

Common types of braces are:
Tennis elbow brace/support – for tennis elbow
Hinged knee brace – for ligament injuries of the knee
Patella stabilizing brace – for dislocated or mal-tracking kneecap
Lace-up ankle brace – for sprained ankles
Wrist brace – for sprained or fractured wrists or RSI
Lumbar support brace – for lower back pain
Pelvic strap – for pelvic instability/ Sacro-Iliac joint pain
Zimmer Splint – for total immobilization of the knee
CAM walker – for immobilization of the foot/ankle but can allow walking

The physiotherapists at Think Physio can measure, supply and fit these and many other types of braces.

Here at Think Physio we also have an Orthotic Specialist onsite to deal with any type of more complicated bracing issue.

Imagine this scenario:


You've sprained your ankle and you've done all the necessary rehab. Taping helps but you can't tape it yourself so you want an ankle brace to get back to sport

Give us a call. Think Physio can help solve this and any other taping or bracing concern.

For more information on the conditions we treat and services we offer, or to book an appointment please call (03)9790 4266 or email: info@think-physio.com.au

↑ Back to Top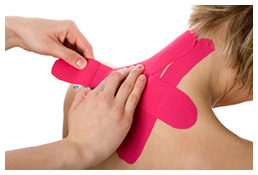 We are a preferred provider for MediBank Private and BUPA clients, meaning patients with these private health funds will receive discounts at our clinic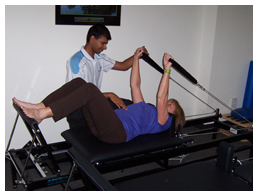 We treat...
Sports injuries
Back & neck pain
Joint pain
Surgery Rehabilitation