Post-Surgery / Post-Fracture Rehabilitation
Given our location within The Valley Private Hospital, we have great access to many top class orthopaedic surgeons who consult at the hospital. As a result of this we are very experienced in helping patients recover from all forms of orthopaedic surgery and bone fracture. Commonly treated surgeries include:

Knee Joint Surgery

Arthroscopy
ACL Reconstruction
Lateral Release
Total Knee Replacement
Uni-compartmental Knee Replacement
High Tibial Osteotomy
Meniscal Repair / Menisectomy
Tibial Tuberosity Transfer
Fracture Open Reduction and Internal Fixation

Hip/Groin Surgery

Arthroscopy
Total Hip Replacement
Moore's Hemiarthroplasty
Birmingham Replacement
Fracture Open Reduction Internal Fixation
Labral Repair
Adductor Tendon Release

Foot and Ankle Surgery

Arthroscopy
Achilles Repair
Lateral Ligament Repair
Ankle Joint fusion
Fracture Open Reduction Internal Fixation

Shoulder Joint Surgery

Rotator Cuff Repair
Arthroscopy
Subacromial Decompression
SLAP Repair
Shoulder Reconstruction
Shoulder Replacement
Fracture Open Reduction Internal Fixation

Spinal Surgery

Laminectomy
Discectomy
Spinal Fusion

After most surgical procedures or fractures, there is an initial period of immobilization, which is necessary to allow proper healing. This often results in muscle weakness and joint stiffness, leading to altered function.

The aim of rehabilitation is to regain (where possible) near to normal range of movement, strength, balance and proprioception, thereby achieving a return to near normal function.

Treatment may involve any of: mobilisation, massage, stretching, strengthening exercises, balance exercises, hydrotherapy, gym programme, clinical pilates, advice and guidance with return to sport or work.

In some instances of significant fracture/surgery, a return to completely normal function is not possible. Always discuss aims and expectations with your physiotherapist.

If you have undergone surgery or if you have suffered a fracture of some sort, please call us to discuss how we can help you to return to as near-to-normal function as possible

For more information on the conditions we treat and services we offer, or to book an appointment please call (03)9790 4266 or email: info@think-physio.com.au

↑ Back to Top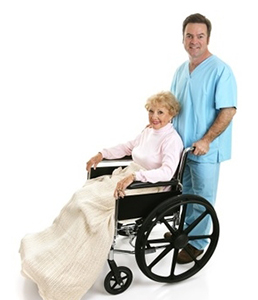 We are a preferred provider for MediBank Private and BUPA clients, meaning patients with these private health funds will receive discounts at our clinic
We treat...
Sports injuries
Back & neck pain
Joint pain
Surgery Rehabilitation