Surgery Rehabilitation
Following any surgical procedure, there is often pain associated with the operation site and a period of time when the operated area will be kept immobile. This often leads to stiffening of the joint(s) and weakening of the muscles surrounding the area involved. Without appropriate therapy these areas could remain stiff or weak, which would lead to ongoing problems and a poor outcome from surgery.

Physiotherapists play a major role in the rehabilitation of an individual following surgery, whether it is elective or emergency surgery. Treatment is aimed at restoring mobility, restoring strength, reducing pain and ultimately returning to normal or near-normal function.

Here at Think Physio we have formed strong relationships with surgeons in the area who routinely refer their patients on to us for their surgical rehabilitation. Thus, we have the experience and expertise to allow you to achieve the full benefits of your surgery.

Common surgeries seen at Think Physio include
Knee Joint Surgery

Arthroscopy
ACL Reconstruction
Lateral Release
Total Knee Replacement
Uni-compartmental Knee Replacement
High Tibial Osteotomy
Meniscal Repair / Menisectomy
Tibial Tuberosity Transfer
Fracture Open Reduction and Internal Fixation

Hip/Groin Surgery

Arthroscopy
Total Hip Replacement
Moore's Hemiarthroplasty
Fracture Open Reduction Internal Fixation
Adductor Tendon Release

Foot and Ankle Surgery

Arthroscopy
Achilles Repair
Lateral Ligament Repair
Ankle Joint fusion
Fracture Open Reduction Internal Fixation

Shoulder Joint Surgery

Rotator Cuff Repair
Arthroscopy
Decompression
SLAP Repair
Shoulder Reconstruction
Shoulder Replacement
Fracture Open Reduction Internal Fixation

Spinal Surgery

Laminectomy
Discectomy
Spinal Fusion

Timeframes for recovery from surgery will vary considerably depending on what type of surgery you have undergone as well as personal factors (such as age, previous injuries, arthritis and smoking habits). It is always a good idea to try to get an understanding of how long the process will be and what will be involved so that there are no surprises following surgery. In fact, it has been shown that people who start a rehabilitation programme before surgery (known as 'pre-habilitation') tend to have better outcomes than those who don't. Therefore a consultation with a physiotherapist prior to surgery (as well as being followed-up after surgery) could lead to a more successful outcome.


For more information on the conditions we treat and services we offer, or to book an appointment please call (03)9790 4266 or email: info@think-physio.com.au

↑ Back to Top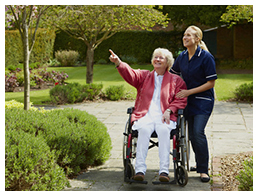 We are a preferred provider for MediBank Private and BUPA clients, meaning patients with these private health funds will receive discounts at our clinic
We treat...
Sports injuries
Back & neck pain
Joint pain
Surgery Rehabilitation